The history of drink coolers!
Written on the 21 October 2013 by Kenzy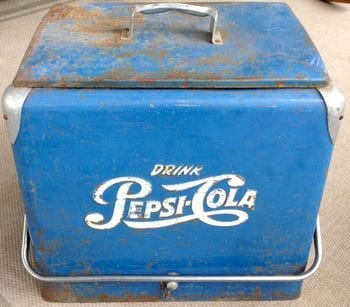 Dear Blog,
After conducting some thorough research around the topic of drink coolers over the past month, we continue to learn more about this essential item every day. Despite the concept being relatively simple, the portable ice chest was only recently invented in 1951 by Richard C. Laramy of Joliet, Illinois. A patent was placed on the ice chest 2 years later but many brands soon brought out their own version of the ice chest. Whilst the product itself is consistent throughout the world today, there is no internationally recognised generic name for this item. We therefore thought it was a good idea to educate our customers on the various names that exist so you are never restricted from being able to find a drink cooler on your global travels. Here are some common names:
Esky - used as a generic term in Australia but also a Trademark of the Coleman Company.
Chilli bin - New Zealand
Cool Box - UK
Cooler - USA
Hieleras - Mexico
Nevera Portátil - Spain
Whilst drink coolers come in all shapes and sizes, we believe that our range of Retro Coolers stands out from the crowd hands down!!! We have blue coolers, pink coolers, yellow coolers, red coolers and even tough looking metal coolers for the tradies. If you haven't already, don't forget to Join Club Kenzy for special offers and discounts.
Until next time - keep cool!
Kenzy

Author:
Kenzy
Connect via:
Twitter